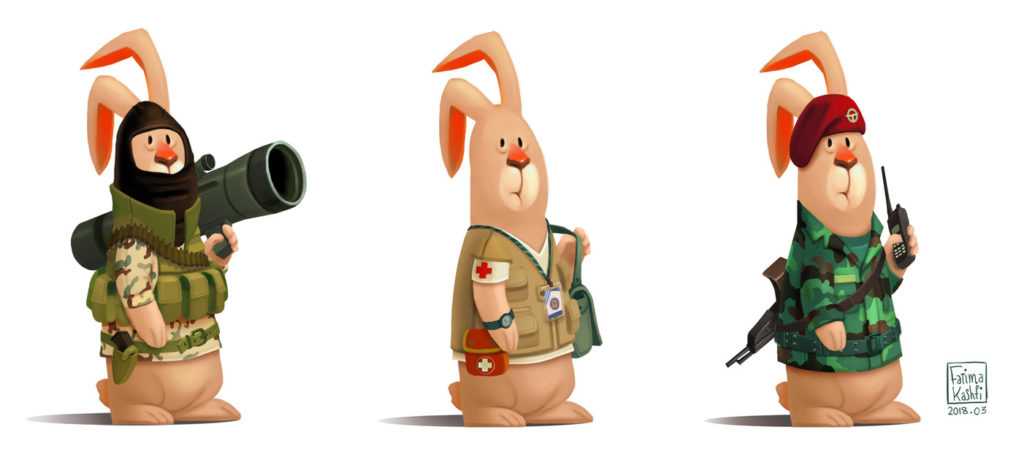 "Listen up, you sorry crew of kits! This ain't your momma's vegetable raid, so pay attention or you'll catch the business end of MacGreggor's hoe in that fluffy butt of yours!
"Operations begin at 0500, half an hour before the old man walks out the door of that rundown heap of thatch he calls a house. Five minutes in, five minutes out gives us exactly twenny minutes—you hear me, Muffins?! TWENNY—to fill those double-extra-large potato sacks you've got slung over your miserable backs with anything BUT potatoes. We're talking lettuce, cabbage, gooseberries, blackberries, carrots, but if you bring any gawdfersaken parsley back to HQ you WILL be on woodchip-clearing duty for the the rest of your hitch!"
A quivering paw in the back row shot up.
"By the great thundering gawds of the sky and sea, seriously, Huggy?! You got something to add? This better be good or it's another turn in the pellet pit!"
It dropped again.
"That's what I thought."
The huge brown buck surveyed the tactical retrieval unit in front of him, then took a huge bite off the end of the carrot he'd been gesturing with and grinned at his men.
"Follow my lead, boys, and that son of a jackalope will never know what hit him—or my name ain't Sargent Major Peter Rabbit."