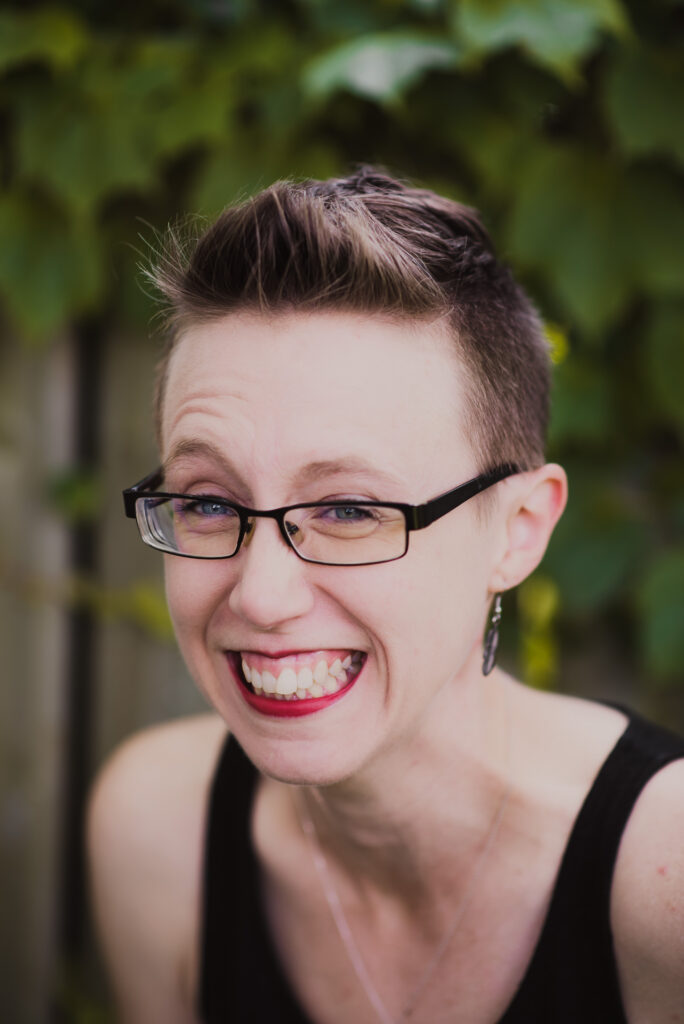 Hello there! I'm Ellie Di Julio.
I'm a world-traveling, oddly-educated, thirty-something, INFJ, Aquarian, Enneagram Type 1 writer who went looking for God and found him.
I currently live in Hamilton, Ontario with my Robert Downey, Jr. lookalike husband and wildchild toddler daughter. Between nerd activities like playing Final Fantasy or keeping up with the Marvel Cinematic Universe, I enthusiastically destroy the kitchen and try to figure out what it's all about, really, when you really get down to it.
I also occasionally freelance as an editor, copywriter, and all-round writerperson. Hire me!