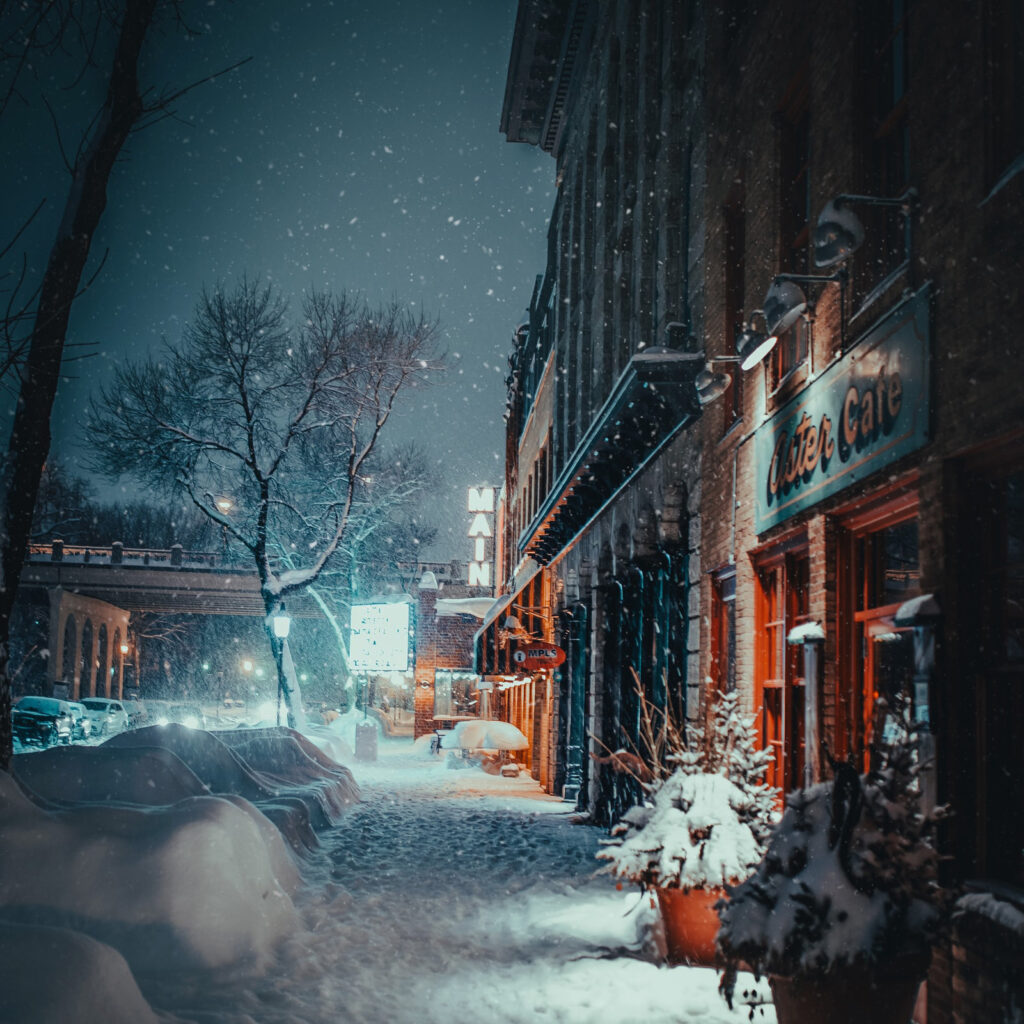 It wasn't the first time I'd seen her.
She tiptoed down the street in battered high heels, purse clutched to the midsection of her bulky coat, eyes lingering on each department store window as she pushed against the current of bodies streaming past her in the holiday rush.
I watched her slow progress, camouflaged in the falling darkness by my cape as I paced her from adjacent rooftops, praying sirens wouldn't summon me away again, that this time I could see her home, perhaps even speak to her. Let the city fend for itself for an hour.
We turned the corner out of the shopping district, twinkling red and green freckles on her cheeks fading as she clicked down the sidewalk, the swoosh of my leap between two brownstones covered by the swish of her brown hair as she looked furtively around before crossing the street.
Then there it was. After weeks of cold vigils and interrupted escorts: her front door.
A burnt-out street light encouraged me to silently drop down into the alley beside her.
But as I detached from the shadows into her full view, my gut froze as solid as the ice we stood on. There was no flicker of recognition. No sign she knew the mask. No excitement at my presence.
What there was was mace. Lots and lots of mace. And a devious smile.
It wasn't the first time I'd seen her.
I wish it had been the last.
---
This story is part of No Novel November, a daily microfiction challenge. If you'd like to know more and/or join in, click here.