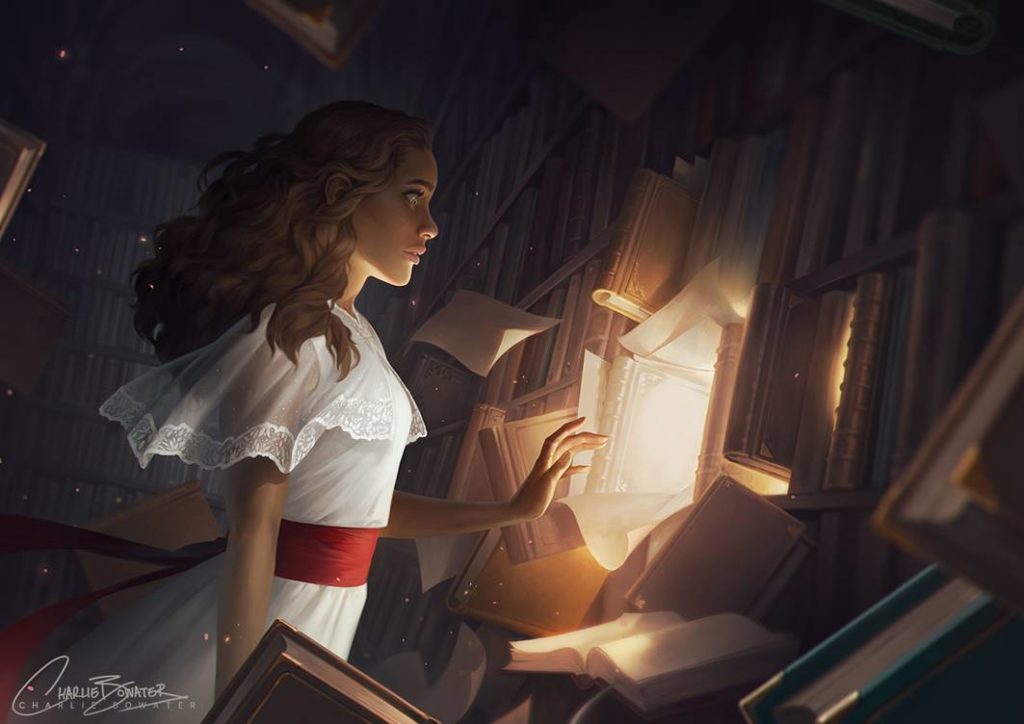 The dry, gentle rustle of pages accompanies me as I pass through the stacks. I'm new; the books aren't used to me yet. They bluster inside their heavy covers, jump skittishly when I touch their spines, resist when they're reshelved and their chains locked. But I ignore their spiteful susurrus and go about my duties: dusting and polishing, feeding and watering, grooming and reassuring.
By sunset, they begin to settle. I draw the curtains and tuck thick velvet blankets between their bookends, humming lullabies as I go. One hand on the door, I blow out the final candle and bid them goodnight. I tiptoe away, already anticipating the morning. Perhaps tomorrow will be the day they accept me as their Librarian.
This story is part of No Novel November, a daily microfiction challenge. If you'd like to know more and/or join in, click here.