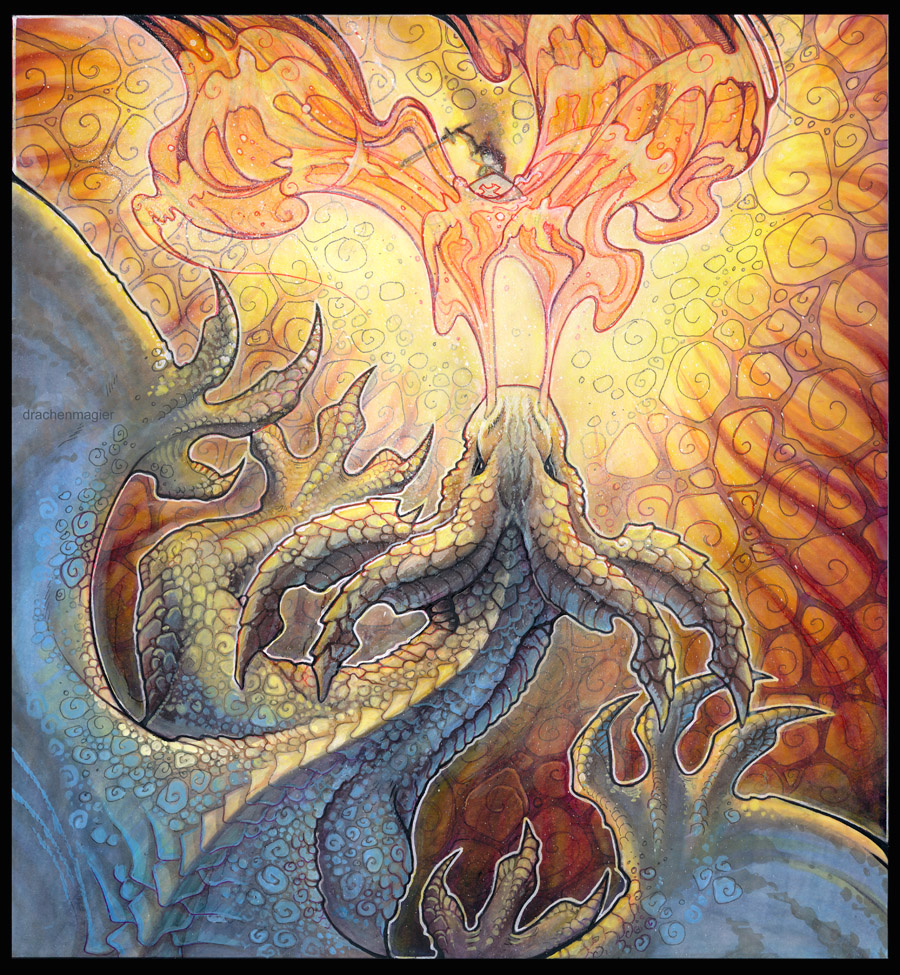 "Once upon a time, there was a handsome prince. Being the eldest son, it was vital that he marry quickly and well. Other rulers offered their most beautiful daughters as a match, but he turned them all away. His parents began to worry. Would he be eligible to wear the crown when the time came?
"The search was interrupted by the sudden appearance of a dragon. Every knight volunteered, but the prince shouted them down. There had been a prophecy: His future bride waited in the clutches of the dragon. He would go alone or never marry, allowing the kingdom to fall into ruin.
"What choice did they have? He set out on the eve of the harvest moon, the ring of destiny in his ears.
"But when the prince arrived at the watchtower by the sea, he found no wyrmling but a gargantuan beast. It fell upon him with claws and teeth and flame as he retreated into the surf. Hemmed in by death, the prince marshaled his courage for what he hoped would be a fatal blow.
"But before he could strike, the dragon let out an unearthly scream and fell dead in the sand.
"A girl wielding a bloody sword emerged from behind the carcass. She thanked him for his distraction and offered to take him home since his horse had been eaten.
"They've been together ever since."
The queen gripped the king's hand as another spasm shook his failing body.
"I remember," he whispered.
This story is part of No Novel November, a daily microfiction challenge. If you'd like to know more and/or join in, click here.