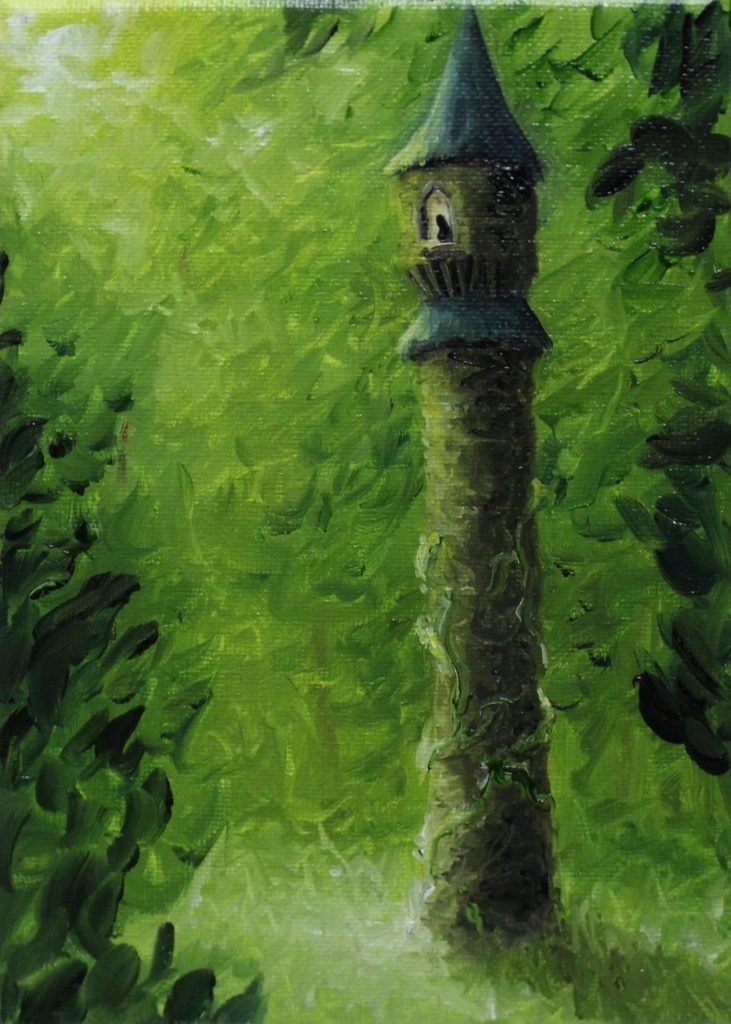 "This is not what we signed up for."
"What do we do now?"
"I'm trading it for gold anyway."
The three dwarves huddled in a far corner of the creaking turret, heads together, voices low. After a month on the road battling orcs, bugbears, and a particularly vicious shrubbery, they'd found what they were looking for.
Almost.
It was supposed to be a simple quest: a standard B&E with a smidge of larceny. Not even the paladin had complained. Sure, taking out the wizard at the top of the tower had been tricky, what with the moat and no doors and all, but a lucky shot from the rogue had fixed that. When it came to transporting the loot, though, there were no good options.
"We could just leave it."
"And risk someone else taking it? No."
"Okay, then, Mister Charisma, you deal with this."
"Fine, I will."
The bard turned back to the center of the room where their treasure waited. The Jewel of Elrovius, prized for its rare magic, sold from buyer to buyer over the past year, stolen by this (ex)dark elf wizard, and sought for a handsome reward by its previous owner. He winced to look at it. So small, so dangerous.
Getting down on his knees, he addressed the Jewel directly.
"Did he hurt you?" he asked in the girl's human language. She shook her head, bouncing shabby curls. "Good."
"Are you taking me back to…him?" she whispered.
"No, dear. We will take you home."
This story is part of No Novel November, a daily microfiction challenge. If you'd like to know more and/or join in, click here.