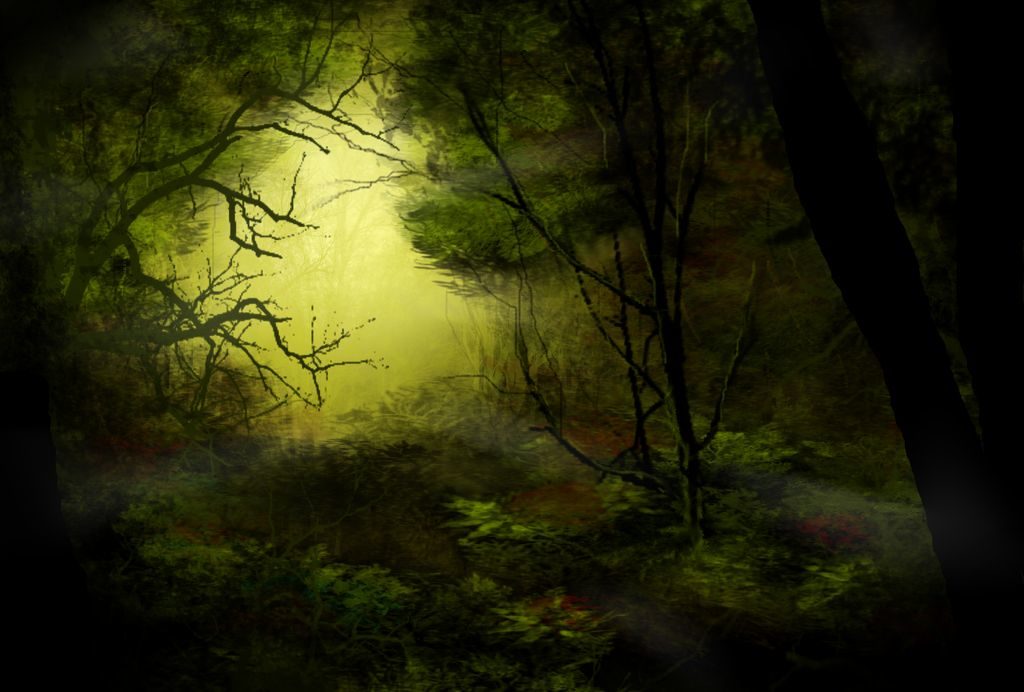 He emerges from the jungle overlooking a sudden valley and frowns. This isn't what he wanted to see after three weeks of hacking through vines, subsisting on MREs and a LifeStraw.
The valley below is empty. Lush, green, vibrant with life—but empty.
It takes him an hour to skitter to the bottom where he sits on a boulder to soak in unoccluded sunlight. He's so tired of being wet. He's decided to move to Arizona when this is over. Which is going to be sooner than expected, given the utter lack of an ancient temple of chaos where there should be one.
After a few minutes, he sighs and glares at the valley. Might as well look around. Even if the expedition is a bust, he's still a scientist, dammit.
He starts at the edge of the clearing and works in tightening circles, examining stones and plants. None of it is interesting, but he keeps going, mind wandering. What will he tell the department? The investors? His wife?
He falls down hard halfway to the center.
Rubbing his head, he looks around frantically, but there's nothing. He can clearly see the rise of the jungle in front of him.
He can also see his own shadow looming over him, cast against a wall that isn't there.
"What the—"
Before he can finish the sentence, his shadow's black hands shoot out, clutch his shoulders, and yank him through the invisible wall.
And the valley is empty once again.
This story is part of No Novel November, a daily microfiction challenge. If you'd like to know more and/or join in, click here.