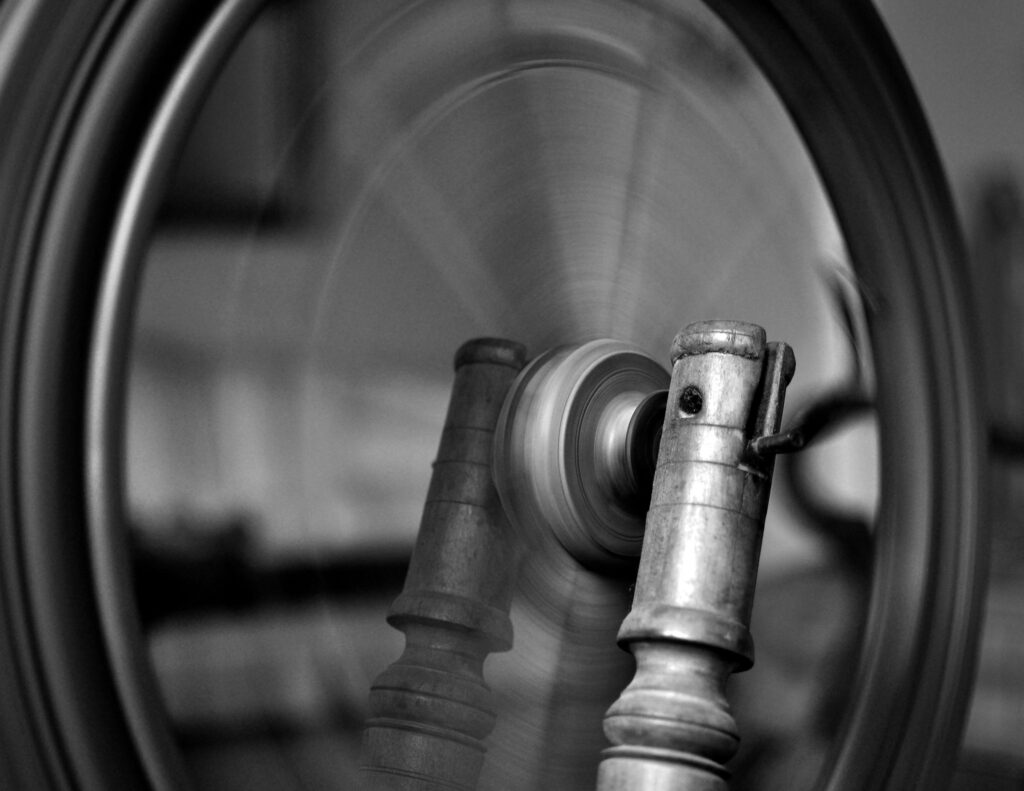 The miller's daughter watched each handful of straw as it shot through the wheel and wound smooth onto the spindle from barnyard trash into brilliant treasure. Tears ran down her cheeks in gratitude and wonder. Even after the third time, it never got old.
When he finished, the creature kissed her hand and murmured something about how she'd never want for anything if she'd come away with him. But she flinched at his knotted hands, his grizzled beard, his squat physique. She demurred, and he disappeared.
The king returned in the morning. With narrow, greedy eyes, he gawked at the spools of gold stacked beside the spinning wheel, then glared at her. Wordlessly, he took a diamond ring from his own finger and held it out.
She almost took it. She thought of her father's health, her community's desperate poverty, her hair adorned with the queen's tiara. Then she looked around the room, piled high with enough wealth to buy the mill and her village if not the kingdom itself. She thought of the creature who had done it. About his offer. About freedom.
"You know what, Your Majesty?" she said, rolling a length of gold between her thumb and forefinger. "I think I'm good."
---
This story is part of No Novel November, a daily microfiction challenge. If you'd like to know more and/or join in, click here.