Writer gotta write.
Every once in a while, I run a class group workshop something as a way for writerfolk to gather, hone their craft, and bask in the company of fellow wordnerds.
The Write Stuff is a revolving, evolving slate of those somethings, each with their own particulars, catalogued below.
COMING SOON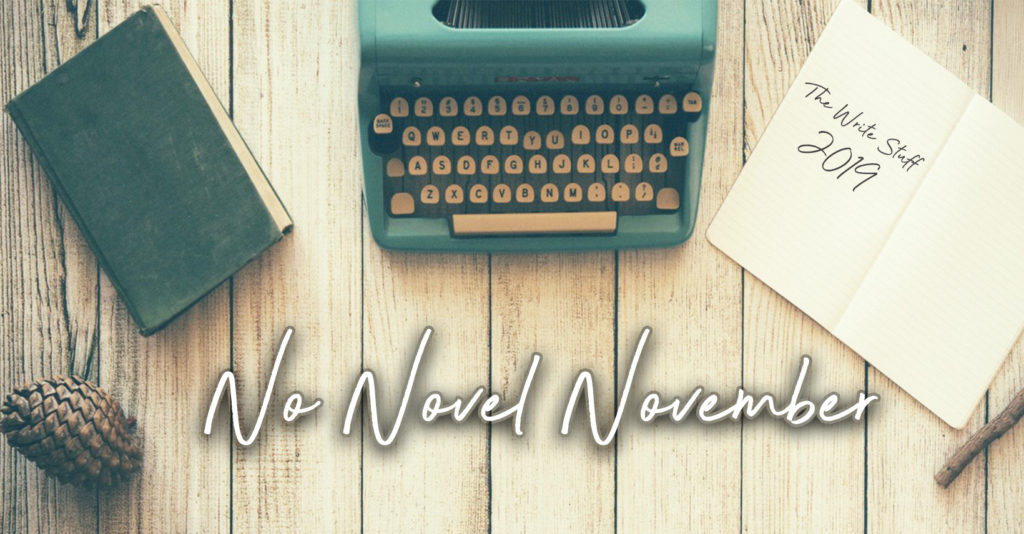 You've heard of National Novel Writing Month (NaNoWriMo, for short)? Where you write 50,000 words of a novel in one month?
This is not that.
No Novel November (or NoNoNovember) is for people who want to write some good, good fiction but don't have the time, energy, braincycles, or (frankly) motivation to write an entire novel.
Instead, we're writing one very short story every day in November. You can use the official prompts or do your own thing. You can write about anything in any genre (except poetry, sorry), as long as it's a story—it accomplishes something and arrives somewhere—and clocks in under 250 words.
When: November 1 to November 30
Where: Private Facebook group or email
How much: Nothing, nada, zero, FREE
Who: YOU! And me! And everyone that wants in!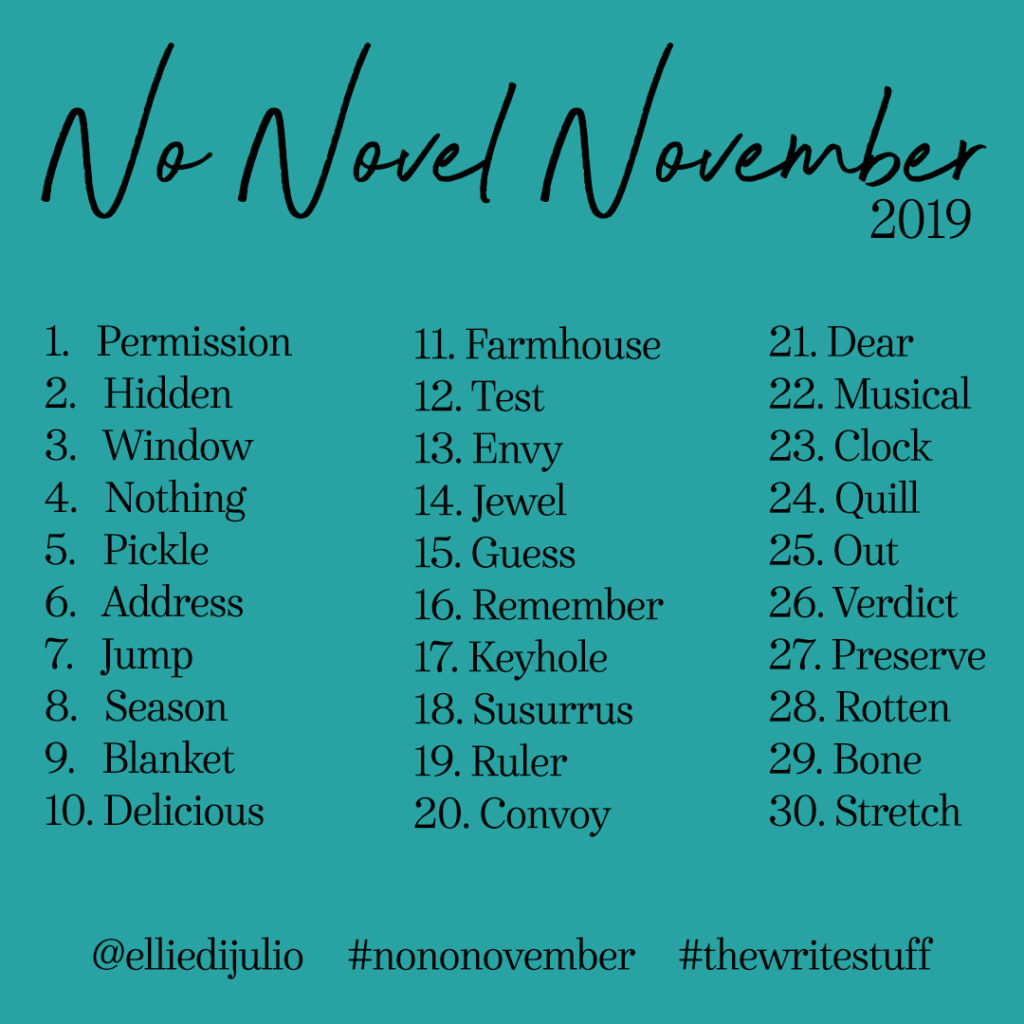 Additional Details
Sharing your stories is encouraged (but not required)! Post them on social media, your website, in the group, email them to me—or don't. It's up to you. If you do, though, please use #nononovember and #thewritestuff hashtags so we can find each other's work.
Participating in the Facebook group is also encouraged (but also not required)! The group is a private, safe place where we can share our work, frustrations, and encouragement. No critiques unless asked for and no trolls allowed.
Signing up for the email list is optional but is encouraged since it lets me communicate with you privately, and lets you know about future Write Stuff events.
In short, this is a free, open daily writing challenge, and it's up to you how and where and why you participate. What's most important is that you write.
---
Resources & Examples
By entering your email, you're subscribing to my irregular newsletter of updates, notes, and GIFs. I will never sell your info OR soul to a third party. Promise.