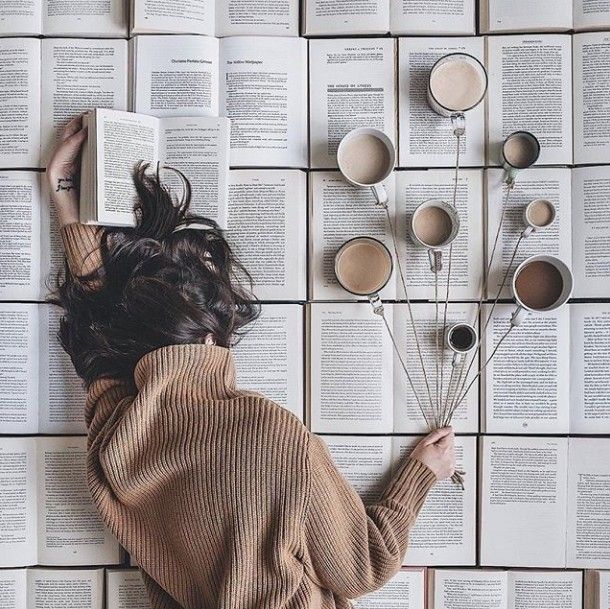 The State of the Ellie is my monthly reflection on what's been going on in my life for the last 30ish days. Everything you ever wanted to know but weren't sure you should ask.
WORK
In perhaps the least-planned launch of my life, I went official with my writing and editing services last month, which is exciting! and scary! and wow! The announcement only went out two weeks ago, so I'm not full up yet, but I have a handful of leads/offers already, which is rad. I'm also hanging out the ol' shingle on freelancer sites (they're so competitive and official that it's intimidating) and setting up a LinkedIn profile. So there's that.
One of my biggest work goals is to get back to regular writing. I'm starting small: publish one blog post per week. This sounds ridiculous to me since I did that for years, but a four-year break weakens even the strongest muscles. I also want to write monthly short fiction. And write another novel. And run a writing workshop. And and and. One step at a time.
If you have any questions you'd like me to answer on the blog or topics you'd like my take on, leave me a note in the comments! Writing prompts are super helpful to get me moving.
MONEY
Obviously, the big news on this front is Lino being let go from his job. We spent the second half of May preparing the budget (and our souls) for what will be a massive shift in expectations. It's going to be tight. Tighter than tight. But through a lot of late-night talks and a lot of prayer, we've agreed that this is actually a good thing. Lino has been struggling with golden handcuffs and relying on work for his sense of worth. Now, he's free. The plan is for him to take EI for a couple of months while I ramp up freelancing (and possibly find a part-time job) to make up the difference. In the meantime, he'll be growing his not-for-profit, connecting with related organizations, volunteering in the community, and serving more at our church. Come August, we'll be off and running again, I'm sure! Until then, we're cutting unnecessary expenses, eating more simply, and trusting God to provide as we go through this lean season. Think of it as a 90-day, no-spending, no-grocery challenge.
PARENTING
This category used to be called "baby," but since she turned three, I feel compelled to change it.
Toddler life is a daily encounter with a double-edged sword. One side is bottomless wonder, curiosity, delight, and love; the other is unrepentant rebellion, fury, manipulation, and defiance. The first side is amazing. Her innocent joy is infectious and has done miracles in me. She's asking more and better questions every day, and walking her through how the world works is deeply happy-making for me. Those are my favourite moments of the day.
It's that second side that's the trouble. That edge cuts deeper, more fatally. And when it's your first kid, you don't know the best way to equip yourself for battle–what armor, shield, tools, and weapons you need to both defend yourself and to land tactical blows that knock them down but don't destroy them. Some days, you get it right. Most days you don't. With Mack, she's just upgraded her arsenal, and I am not doing a great job of keeping up. Like, she's doing less acting out/blatant disobedience and way more emotional stuff now. She's saying things like "I don't love you" and "I want people to be sad" to hurt me on purpose. And it does hurt.
Honestly, there's a lot of yelling right now. At the end of the day, we're both exhausted. Logically, I know this is her growing, testing limits, searching for holes in the fence to make sure she's safe, that I'm consistent and really who I say I am. But the older she gets, the less I see her as a baby and more as a tiny adult, so when she's coming at me like a teenager, it takes a huge mental effort for me not to respond in kind. Not cool, mom.
This is (as always) an exercise in day-to-day grace. For me and for her. New mercies every day.
At least she's potty trained now.
LOVE
I'm…hesitant to write anything here. Which feels silly given how open I've been in the past (I even got up in front of hundreds of people at Easter and talked blatantly about how we almost got divorced). But over the years, I've developed a reticence towards talking about stuff that involves other people. Part of that is from becoming visibly Christian. While a lot of my inner critics fled the scene when Jesus arrived, I did gain a new one by accident: the fear of what my faith family will think of me being super vulnerable and overshare-y online.
But you know what? No. That's just another lie I'm buying into that smothers my soul, and I'm not beholden to that BS anymore.
Lino and I are actually doing great! Although the past couple of years have been a blind-corner rollercoaster due to the struggles with his work, the moment we found out that was over, it was like a switch flipped inside of him. All the weight, stress, and worry he'd been carrying–the poisons leaking into our marriage and keeping us from being close–evaporated. He even shaved his beard, which I do like when trimmed to Tony Stark proportions, but was long and smelled like stale coffee and was getting up my nose, which resulted in less kisses (and other things *waggles eyebrows suggestively*) than we'd like. We're also united in purpose in a way we've been longing for since we stopped LARPing (if you don't know what that is, message me. Have I got a story for you). Yet another way that the job loss has been more helpful than anyone could rightfully expect. As we go into the summer, we're both paying closer attention to one another, being intentional about our precious time, and finding our intimacy again after spending so many years living under the same roof as strangers.
HEALTH
Man. This has been all over the place in May. I'm pretty sure I had the same cold all month in various stages, which added another level of difficulty to everything. But my hip surgery recovery went swimmingly, aside from the usual muscle weakness, butt pain, and whatever is making my neck weak (probably my phone) that we're dealing with in physio.
The most shocking health thing for me, though, is that I MISS THE GYM. I have never even thought that sentence in my entire life. I had to stop at the start of April because surgery, but my gym accidentally cancelled my contract instead of holding it for the six weeks I needed off. So, no lifting for me. I can feel my weight creeping back up as my strength fades, and it is not cool. My body is antsy, and I need a bigger calorie allotment, dammit. There are cakes to bake. So I may have to take up actual running. Please don't watch.
MISCELLANEOUS
My dear baking-nerd friend and I made the most incredible lemon and strawberry rolled cake the other day and you guys don't even know. I also frosted Mackenzie's three-tiered birthday cake with a butter knife and am immensely proud. The challenge of tackling a project more complicated than banana bread has become a surprising source of satisfaction this past year. I'll never be a pro, but it feels so good to make something with my hands.
I'll probably write a proper article about this soon, but I bought all three of Austin Kleon's books on creativity for myself for Mother's Day, and I cried three times reading the first one in public. They're ministering to my soul. And changing how I want to interact with social media: less noise, more art, more learning.
I'm also trying to figure out how to do meal planning for a family of three on a major budget, so suggestions are greatly appreciated.
---
Your turn! What was May like for you? What are you looking forward to (or dreading) in June? Share in the comments!